Your Best Move
Contact us and we will talk about your project - let's find a better solution for the challenges you are going through or the ones you want to face.
Guaranteed success
---
We want to be part of your project. Let's plan together a better way to make the right objectives for your company.
We create Websites and Online Stores
Web Design Services Uteis & Razoaveis:
1 – Design made by a team of digital graphic arts professionals, with experience in Branding for large companies
2 – From planning from execution to the initial conception and design of solutions, using the latest technologies
3 – Production of digital multimedia content, which make up the message we want to pass on to the end user (animation, texts, photography and video) transporting their identity to the world of the internet.
Free Estimates
Each case is unique, we have several examples in our portfolio that allow you to outline what you are looking for, the objective is that the final result is what you are looking for.

Procedures

We have prepared a methodology so that you can be involved in the project from the start, being able to follow the project closely and communicate directly with the technical team.

1º Survey of needs

2º Choice of designs and improvement

3º graphic application

4º Content construction

5º First rectification

6º delivery

Our client has access to the management platform where he can communicate and receive support throughout the process..
Complementary services

SEO – Optimizing your website or online store so that search engines can let potential customers know you have what they need.

Massive content upload – If you have an online store with hundreds of products, we can technically do it for you.

Backup's - This feature is very important and we can offer this service, this way we guarantee that if something goes less well on your site, we have a copy or more to quickly put the site up.

Digital Marketing – This is a post-site, after the store is opened we have to show the world that we exist, we are prepared to go beyond social media management, create mass Adwords and email campaigns, shall we talk?

We set up an ONLINE meeting ??

JJoin us and make your company a better place.
Meet the executive team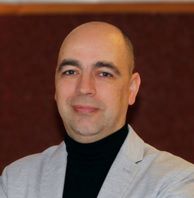 Cláudio Silva, CEO
Founder, he is the first to have contact with the client and it is in his ideology to delegate the work to the people of the team, involving clients and the team for better communication, thus leaving more time for what he really likes, being a salesman.
Cartão de visita Digital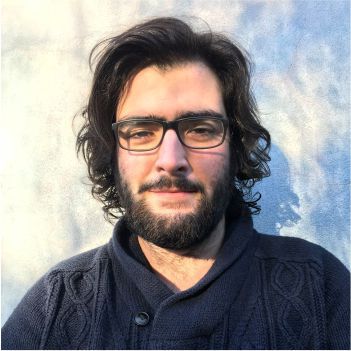 Luís Silva, Project Manager
Project Manager and responsible for the programming department. He is the first to structure and plan solutions for the client.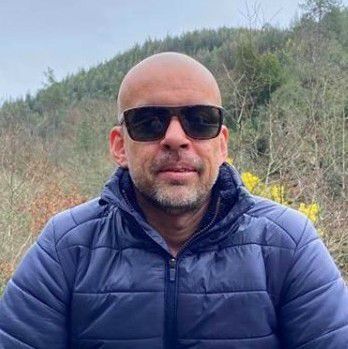 Paulo Mendes, Front-end Designer
Responsible for the design and marketing areas. Collaborates with the company's management and web development. He has a passion for technology and art.

Miguel Buca, Developer App's
Miguel Buca is with Uteis & Razoaveis and is responsible for developing software for mobile applications, using React Native.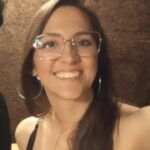 Naiara Queiroz , Marketing and communication
Customized communication service, Analysis, study of communication planning and execution, Loves music